Simplemente una pequeña propuesta de correo html para los posibles clientes corporativos de la empresa, al fina la propuesta no se aplicó por aspectos administrativos. Texto de relleno evidentemente del Ingenioso Hidalgo.
Just a small email campaign for potential executive clients, in the end it was never implemented due to administrative complications. The mockup text clearly belongs to Don Quixote.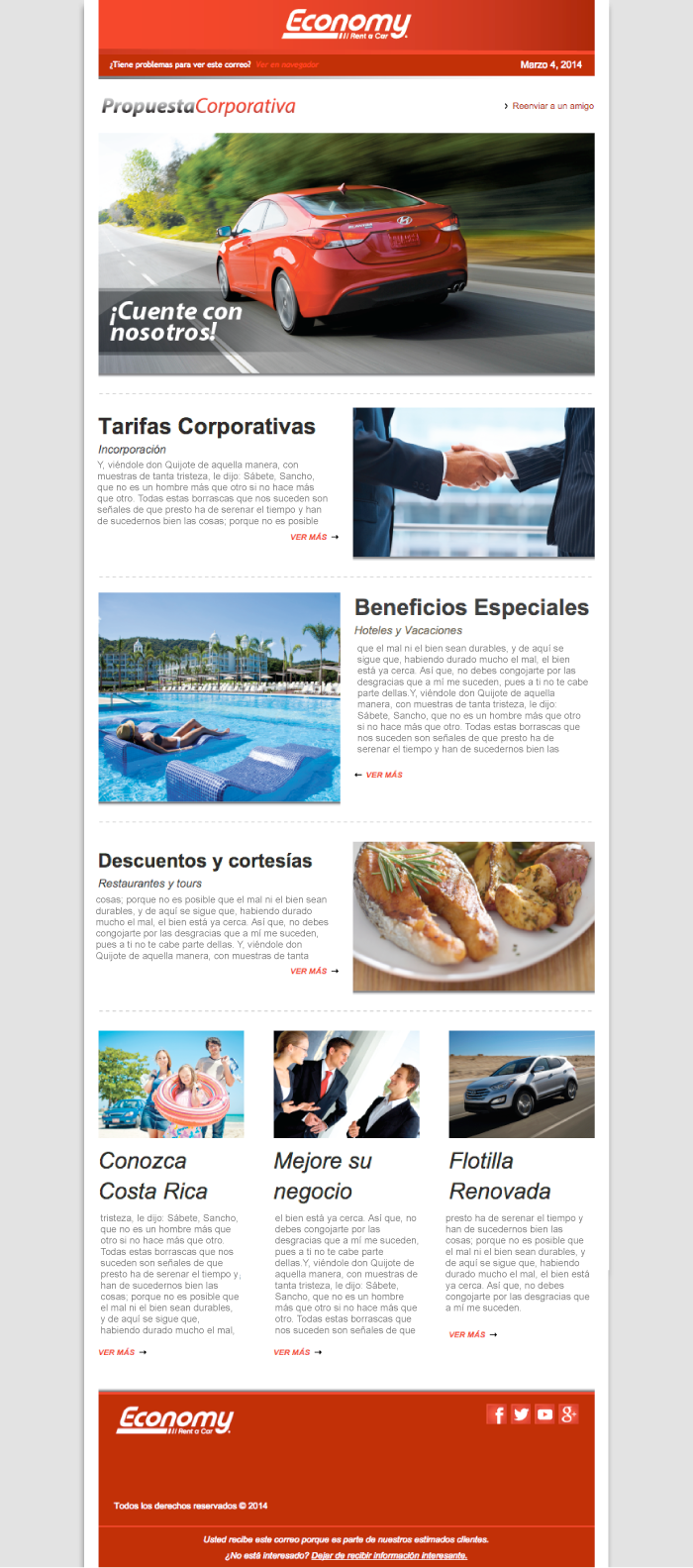 Todos los aspectos gráficos y de marca pertenecen a Economy Rent a Car.
All of the graphics and other brand related information belong to Economy Rent a Car.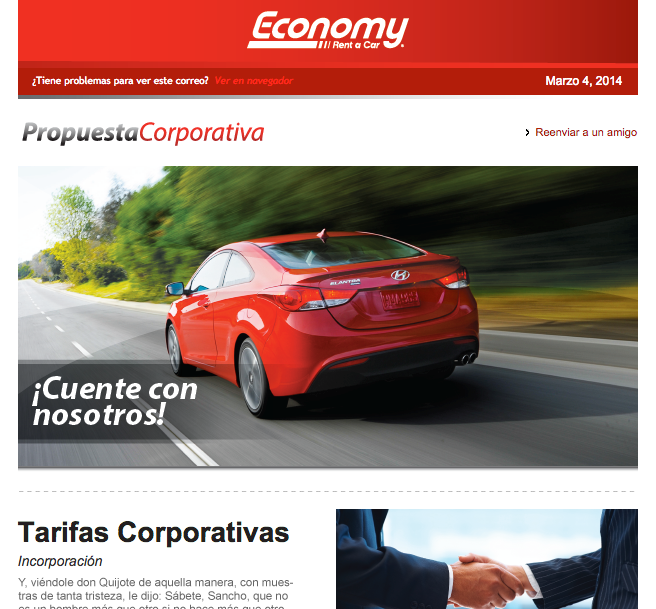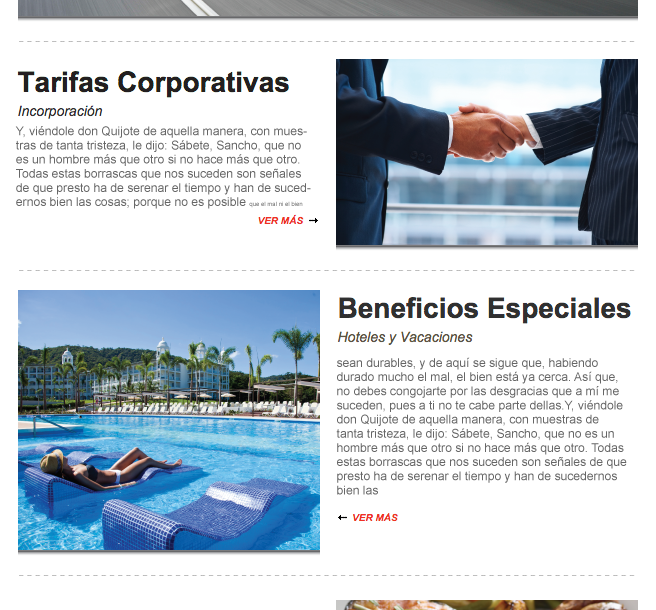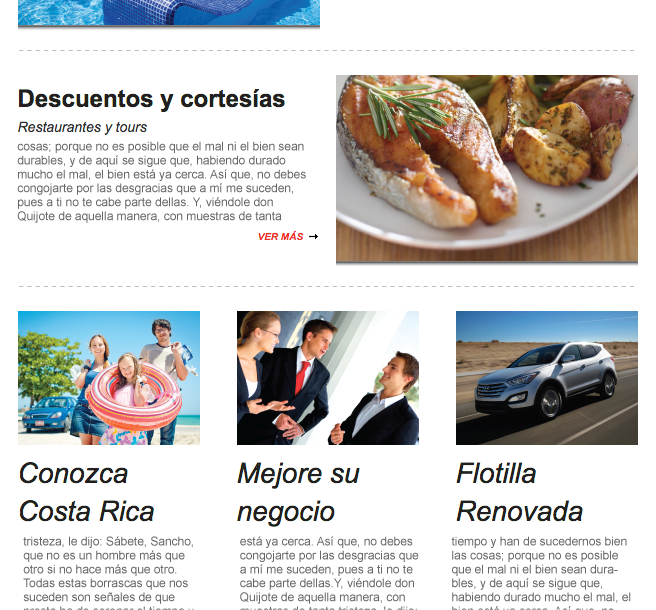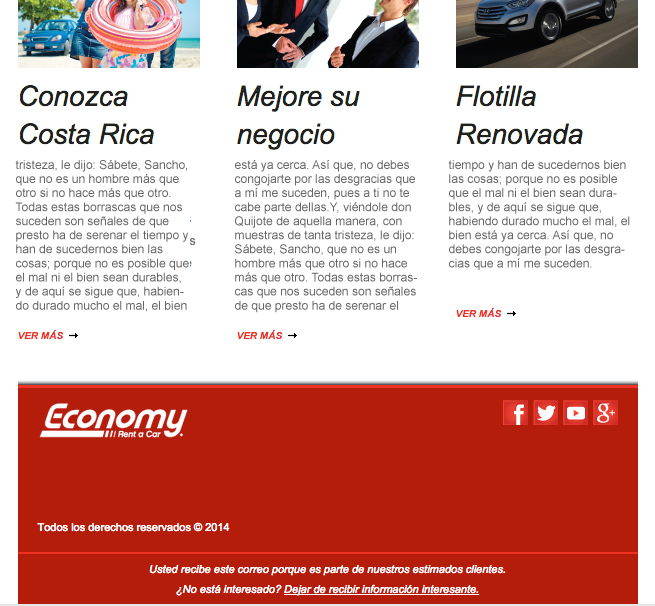 La propuesta se trabajó en html para visualización web y móvil.
This html proposal was developed and optimized for web and mobile.